ABOUT THE WEBMISTRESS/WEBSITE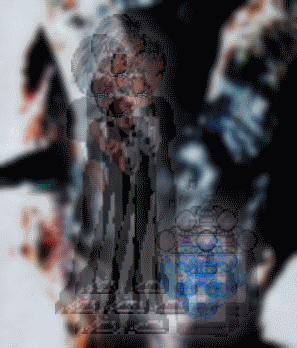 hi! i'm just your local southern metalhead/goth/rivethead chick! i started this page out of my love for the 90s
and early 00s, specifically websites around that time period. it also gives me more of a chance to express myself and
my style unlike social media platforms like instagram and twitter, where doing so is limited. a lot of inspiration on this site
comes from the "mall goth" websites around that time period. feel free to explore and look around my site at your own
pleasure! hope you enjoy your stay here. :-)

about me!
name: cam or oracle :-)
age: mid teens.
gender: female
pronouns: she/they
hobbies: playing video games, messing with HTML and technology, making things,
listening to music, collecting CDs or plushies and drawing/doodling!

Favorite Bands/Artists: Slipknot, Kittie, TLC, Avril Lavigne, Eminem, Evanescence, Korn, Nirvana,
Snoop Dogg, Lady Gaga, Nine Inch Nails, Fear Factory, Hatebreed, Atari Teenage Riot, Bolt Thrower
Bring Me The Horizon, Switchblade Symphony, Rammstein, KMFDM, Deftones, Beastie Boys, A Tribe Called Quest, Cradle of Filth,
Britney Spears, Pantera, Static-X, The Prodigy, Bjork, Hole, t.A.T.u, Mayhem, Outkast, Cannibal Corpse
Metallica, Arch Enemy, Rina Sawayama, Carcass + many more!!!
i'll honestly listen to anything as long as i like it, no matter the genre.
+*mall goth*+
my spotify playlist that matches this website.
i also a a few others you guys can check out. :-)

Favorite TV Shows/Movies: The Matrix, Final Destination, Halloween, Carrie (1976), Space Jam,
Futurama, Sabrina the Teenage Witch, The Matrix Reloaded, Forensic Files, Heathers, Kill Bill Vol. 1,
Legally Blonde, Robot Chicken, Spongebob Squarepants, Ginger Snaps, The Fifth Element, The Eric Andre Show