ABOUT THE WEBMISTRESS/WEBSITE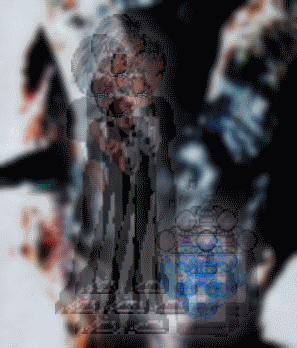 Hello! I'm just a girl who really likes the aesthetic of late 90s-early 00s websites.
Nowadays, there's no need for fan sites and such anymore because of social media platforms like Instagram, Tumblr, and Twitter.
In my opinion, Social media kind of limits you from truly expressing yourself and your thoughts.
Also, I sadly missed out on the Geocities and Angelfire train, due to me being born in the 00s.
So, I created this website to get the feel of having your own little personal domain where you can put whatever you want
and make your site into whatever you want!
I hope every single one of my visitors enjoy coming to my website and whatever it will bring! :-)

about me!
name: you can call me oracle or cam/cammy. :-)
age: early teens.
gender: female
pronouns: she/her (i also don't mind they/them.)
hobbies: playing video games, messing with HTML and technology, making things,
listening to music, collecting CDs or plushies and drawing/doodling!

Favorite Bands/Artists: Slipknot, Kittie, Sugarcoma, Avril Lavigne, Eminem, Evanescence, Korn, Nirvana,
Weezer, Dimmu Borgir, Nine Inch Nails, Murderdolls, Hatebreed, Aphex Twin,
Otep, Faith and The Muse, Rammstein, KMFDM, Deftones, Beastie Boys, Gravediggaz, Cradle of Filth,
Britney Spears, Pantera, Static-X, Slayyyter, Bjork, Hole, t.A.T.u, Mayhem, Wu-Tang Clan, Code Orange
Metallica, Arch Enemy, Jinjer, Madonna
i'll honestly listen to anything as long as i like it, no matter the genre.
+*mall goth*+
my spotify playlist that matches this website.
i also a a few others you guys can check out. :-)

Favorite TV Shows/Movies: The Matrix, Final Destination, Halloween, Carrie (1976), Space Jam,
Futurama, Sabrina the Teenage Witch, The Matrix Reloaded, Forensic Files, Heathers, Kill Bill Vol. 1,
Legally Blonde, Robot Chicken, Spongebob Squarepants